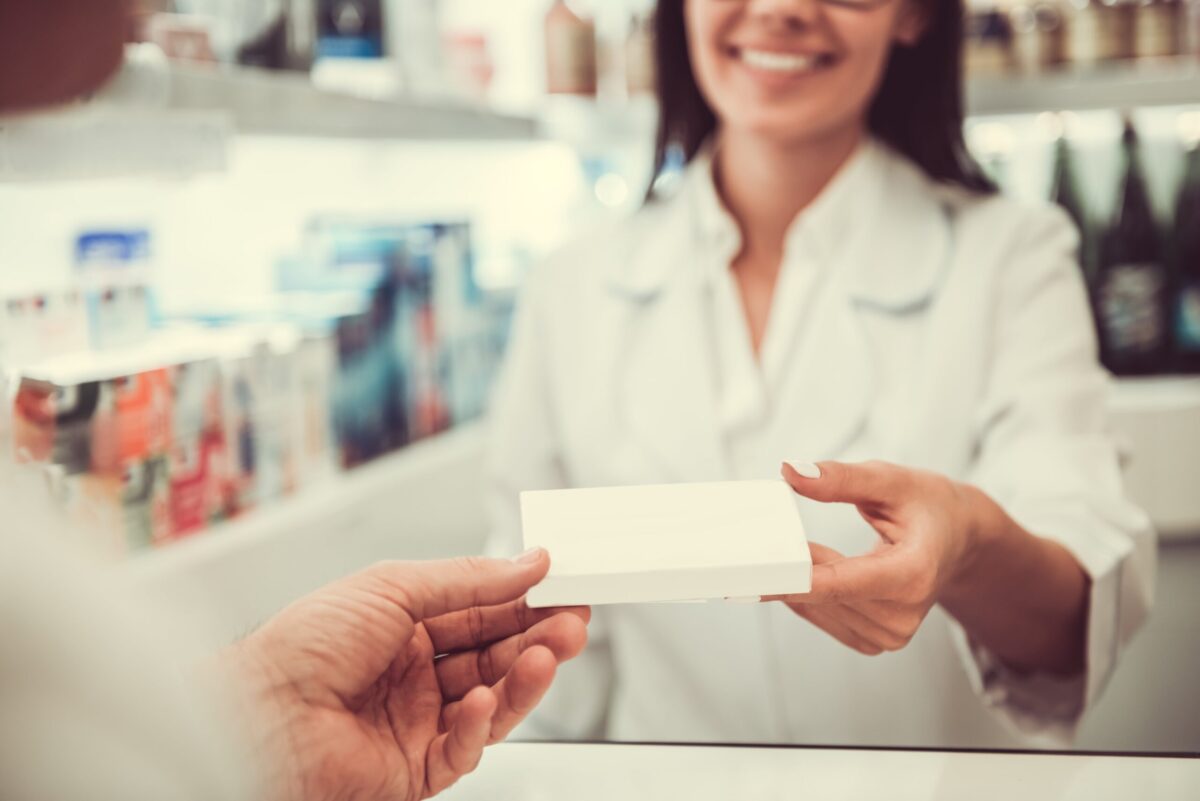 When visiting the pharmacy, you might be wondering if it's worthwhile to ask your pharmacist questions related to your health. It is especially important when taking prescription medications that you know exactly what you are taking and what questions to ask your pharmacist if you're unsure.
Today, your local McAllen pharmacists at Saenz Pharmacy will give you the inside scoop on everything you need to know in regards to what topics are worth discussing during your next trip to the pharmacy.
The Questions to Ask Your Pharmacist
1.The difference between generic and brand name medications
Brand names are catchy, easy to recognize, and often more expensive than generic versions. A brand refers to the name given by the company that produces the medicine, while generic refers to medications sold under a different name, yet which contain the exact same active ingredients as the brand-name drug.
In a study done by the FDA, 8 in 10 prescriptions filled in the United States were for generic drugs. They also have reported that generic brands work just as well as name brands. In order to be approved by the FDA, generic brands must meet high standards.
2. How the medications or supplements you're taking may react with other medications
It is worth notifying your pharmacist of all the medications and supplements you are currently taking. While it can be easy to forget when sick, failing to provide this information could potentially cause dangerous interactions.
You can be confident that your pharmacist will catch anything serious that could occur beforehand.
3. What side effects your medication may cause
If you've ever seen a commercial for a specific medication, you've probably heard the long list of side effects that could show up after consumption. It is imperative to familiarize yourself with the side effects that could take place to help you decide if the benefits outweigh the risks.
Side effects can vary for every individual and can differ based on age, race, and gender. It is in your best interest to seek assistance when experiencing side effects, even if it's something minor.
4. What you should avoid while taking the medication
Another important question to ask your pharmacist when prescribed any kind of medication is what to avoid while using it. Asking your pharmacist if it is okay to drink alcohol, even occasionally, whether you should eat before taking the medication, and if there are any certain things you should avoid while taking the medication are all crucial when starting a new medication.
5. Ask about dosage, strength, and time frames
Taking new medications can be a lot of trial and error. One medication that works on a friend might not work on you and that is why you should always ask your pharmacist what to expect.
Don't be nervous to ask how long you should take the medication, what will happen if you miss a dose, and how long it would take for the medication to become effective. Your pharmacist is trained and able to answer any questions that you would need to know before taking a medication.
Let our pharmacists answer your questions and/or concerns when you visit Saenz Pharmacy
Here at Saenz Pharmacy, we are ready to answer any questions that our patients may have. Our pharmacists can be trusted and will make sure that every patient is treated with the respect and care they deserve.