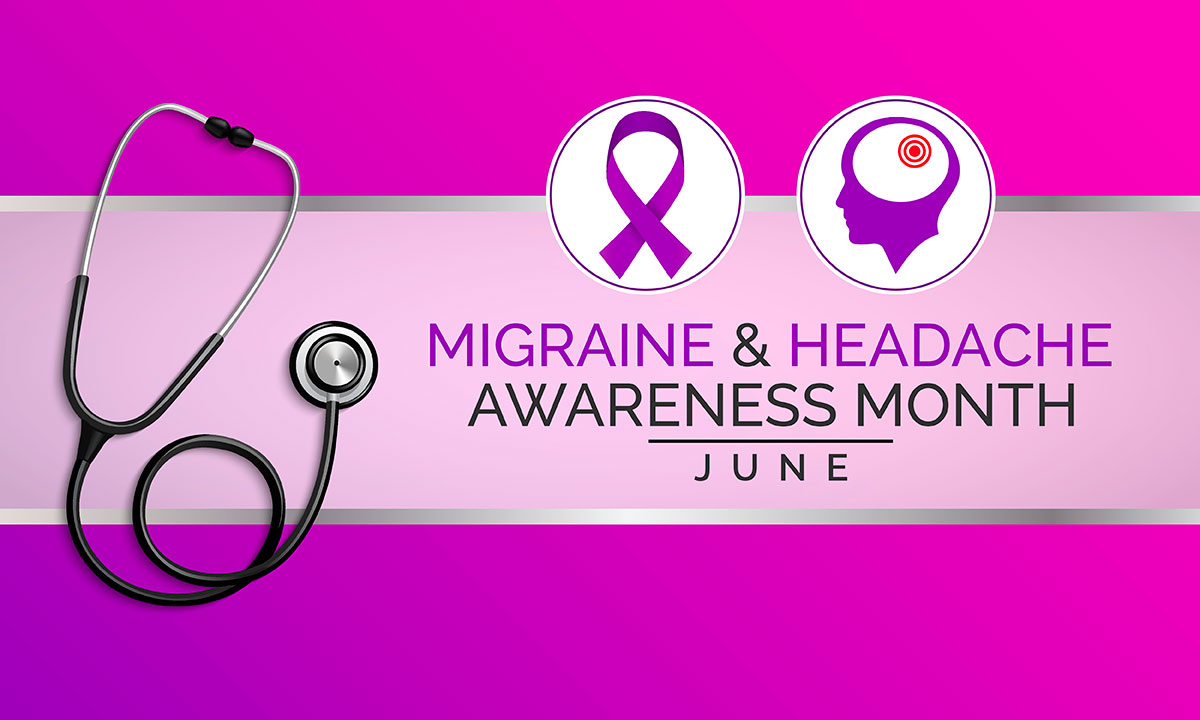 As the end of month grows near, it's important to remember June is National Migraine and Headache Awareness Month (MAHM).
Though migraines and headaches may seem trivial to many, MAHM has been observed since 2011 for good reason. The National Headache Foundation (NHF) wants to raise awareness of the prevalence of migraines throughout the nation; about 16 million people deal with undiagnosed migraines.
This year, MHAM's focus is on a new era for healthcare and how people suffering from headaches and migraines have navigated through the COVID-19 pandemic. In observance of MHAM, your friendly McAllen pharmacists at Saenz Pharmacy will explore how healthcare has changed for those with migraines and headaches through the pandemic, and how to identify if your headache is more than just a headache.
Migraines, Headaches, and Telemedicine Through the Pandemic
It wasn't easy for anyone with chronic health conditions to get the care they needed during the pandemic. For a time, many clinics and doctor offices were closed, and everyday procedures and checkups were considered to be too risky.
Migraine and headache sufferers were among this part of the population. Managing their conditions became stressful and difficult, which led to an increase in migraine and headache attacks. It has been reported that 61% of migraine and headache patients were afraid of visiting their doctors. However, their insurance companies still required them to have regular checkups.
Thankfully, when telemedicine appointments became regularly available, their situation went from difficult to convenient. According to a survey by The Headache & Migraine Policy Forum, a whopping 78% of migraine and headache patients used telemedicine after the start of the pandemic, in comparison to just 22% before the pandemic.
The ease of access made telemedicine essential. According to research from the American Headache Society, even before the pandemic, telemedicine care had shown it "saves money and time, improves quality of care, builds patient satisfaction."
Telemedicine appointments have been so effective, 83% of the population who made use of telemedicine appointments hope their provider continues to offer this option.
Should I See a Doctor?
Oftentimes, we dismiss our headaches as non-critical, especially when they are a constant in our lives. However, paying attention to our bodies, and what it is attempting to tell us is important to remaining healthy, and avoiding bigger health issues.
Constantly suffering from migraines and headaches is not normal. However, though chronic sufferers will need treatment, not all will require a lifetime of constant medication.
There are three main types of headaches and each has a different treatment:
These happen slowly and the pain is not sharp. It slowly expands and it can be described as a dull constant pain. They tend to affect booths sides of the head and can spread to the back of the head and/or neck.
Regular over-the-counter medication can help mitigate tension headaches, however, it is important to talk to your doctor about what could be causing this tension, as in some cases, depression or anxiety can be the cause and will require additional treatment to help with these other issues.
Migraines are known for being quite debilitating. They present throbbing pain from either both or only one side of the head, and can often affect the eyes and face. Vomiting, nausea, and hypersensitivity are also common symptoms. Migraines can last for hours or even days, and they can be inherited from generation to generation.
If migraines become debilitating and render you unable to lead your daily activities, you should visit your doctor immediately.
Uncommon, but the most painful of the three, cluster headaches are sudden and tend to be located behind the eye. They happen in different phases, each lasting one to three hours throughout the day.
There is no known cure for cluster headaches, however, your doctor can provide ways to mitigate the pain.
If your headaches and migraines are constant, and/or they have been increasing in frequency and intensity talk to your primary care provider.
Require Migraine Medication? Your Pharmacist At Your Local McAllen Pharmacy Can Help!
At Saenz Pharmacy, we understand starting a new treatment can be scary, but we are here to help you put your doubts to rest! Get your medications refilled at your local Saenz Pharmacy and make sure to ask your McAllen pharmacist all your questions about your headache medication.