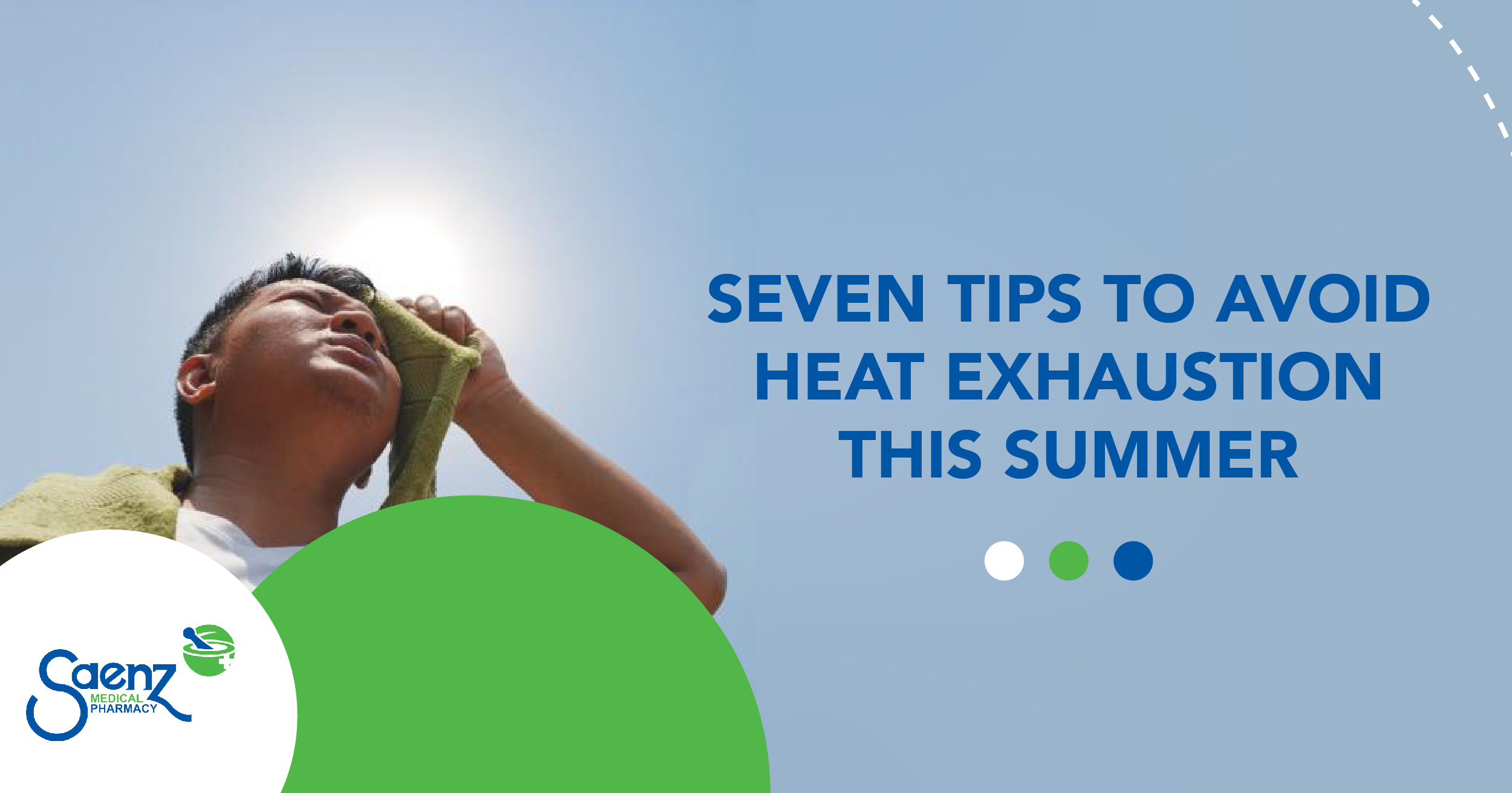 Summer is finally here! Summer plans are in full swing, and families just can't wait to get outdoors! It's a great time to experience the world around you, but, unfortunately, along with summer fun come the dangers of sun and heat exposure.
Heat stroke and exhaustion are definitely not something that you want to experience during your summer, and they're sure to put a damper on any vacations you may take. You can enjoy the great outdoors and stay safe with these seven tips from your McAllen drugstore!
What Is Heat Stroke and Exhaustion?
Heat stroke and heat exhaustion are not the same thing. Heat exhaustion can make you experience excessive sweating, weakness, and rapid heart rates and is usually related to excessive outdoor exercise or activities. If left untreated, heat exhaustion can develop into heat stroke.
Heat stroke is a condition in which your body is unable to control your internal temperature. Feeling confused, dizzy, and nauseous can all be symptoms of heat stroke. Long exposure to excessive heat can affect your body's internal temperature in serious ways. 
Tips to Avoid Heat Stroke and Exhaustion 
1. Drink Plenty of Fluids
When you're outside in the heat, your body depletes fluids through sweating. Stay hydrated by drinking plenty of water. Sports drinks that replenish electrolytes are also a good idea. However, make sure you are not just drinking sports drinks. Your body hydrates best when you drink water.
2. Wear Summer Clothing
When it is hot outside, wear clothes that will help you stay cool. Loose-fitting clothes allow air to circulate on your skin, helping sweat to evaporate. Moisture-wicking fabrics found in sportswear are also great for those hot summer days. We can all agree that wearing thick, itchy wool just does not sound pleasant in hot temperatures.
With that in mind, the color of your clothes can affect your body temperature, as well! Black likes to absorb heat, but light-colored clothes can help maintain your body's proper tempurture.  
3. Check Your Medications
Some medications may warn of higher sun exposure risks. Diuretic medications combined with sweating in the heat may put you at higher risk for dehydration. Some medications increase sun sensitivity and put you at risk for sunburns. So, before going outdoors this summer, check your medications for any adverse effects, and consider speaking to your pharmacist if you have any questions or concerns.
4. Wear Sun Protection
Protect your body from those harmful UV rays by applying sunscreen to any exposed skin. Your face and head can be particularly vulnerable to sun exposure, so don't forget to protect them! For extra protection on your head, wear a wide-brimmed hat that covers your ears. Sunglasses aren't just fashionable, they're also the perfec way to protect your eyes from the sun.
5. Go Out Earlier 
If your body isn't used to the heat, or if you need to avoid the sun for any reason, it may be wise to go out earlier in the morning rather than the evening or afternoon. The hottest times of the day usually hit around three o'clock in the afternoon, so if you have plans to be outdoors for the day, try to start earlier in the day. That way, you can still enjoy summer, just at cooler temperatures!
6. Play With Water
Literally, go play in the water! Go swimming, run in a sprinkler, or start a water balloon fight. These fun summer activities are great ways to get outdoors, but they also help keep your body temperature down and skin hydrated! If you want to stay indoors, but the idea of cool water sounds amazing, take a cool bath or shower to give your body the same relaxing chill.
Remember, if you're spending time on a body of water like a lake or river, greater exposure to the sun can cause your body to lose moisture more quickly, and your skin may be more sensitive. Be especially careful with your hydration and your sun protection when you're out on the water.
7. Stop By Your Seanz Pharmacy
Drugstores and pharmacies are usually stocked with all sorts of summer goodies. Pick up your sunscreen, sunglasses, and all the other supplies you need to keep your body safe. 
And since you're there, ask the team at your Saenz Pharmacy in McAllen about the medications you take that may have exposure risks!
Don't let heat stroke and exhaustion stop you from enjoying the great outdoors this summer. Call your neighborhood McAllen drugstore today!