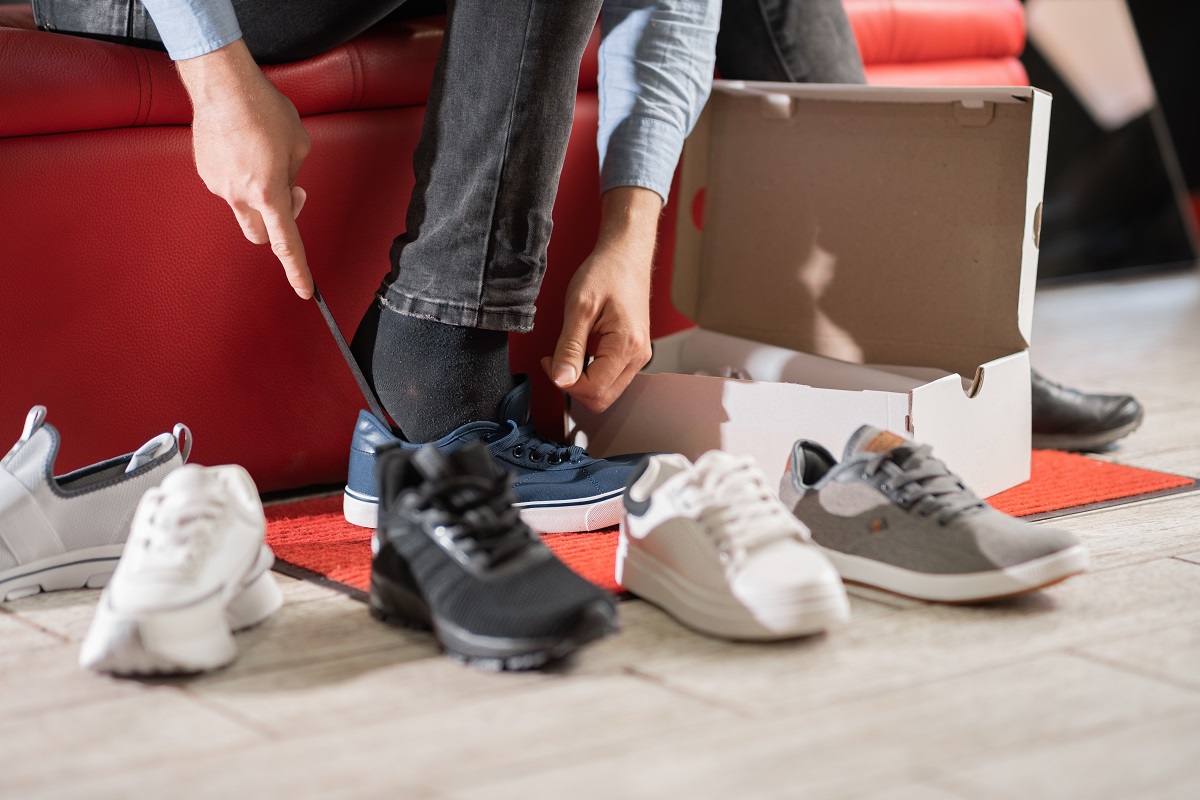 If you are experiencing any kind of foot pain, you know it's not fun. Foot pain may stop you from getting out and enjoying the world around you. The answer to foot pain relief may lie in the shoes you wear. Orthopedic shoes can help a lot of people with pain, but each shoe is designed differently to support different types of health concerns.
Finding the best orthopedic shoes to wear for your specific health needs can make a world of difference. Keep reading to learn what type of orthopedic shoe you may need to help your pain. 
Choosing Orthopedic Shoes for Back Pain
Back pain can actually be connected to your feet. If the shoes you wear lack support, heel pain can cause you to walk differently, affecting your back. You can find relief from back pain with orthopedic shoes with the following features.
Curved sole cushions

Shock absorption

Arch support

Medium heel height

Soft cushion
Finding Orthopedic Shoes for Flat Feet
Pain from flat feet usually results from strained muscles and ligaments of the ankles and knees. People with flat feet may need extra support on the sides of their feet to prevent this type of pain. To figure out which side of your foot needs extra support, check your shoes; one side may be more worn than the other. Find orthopedic shoes with these benefits to support your flat feet.
Raised arch support

Supportive heel

Metatarsal pads

Durable material

Comfortable fit
Help Your Plantar Fasciitis With Orthopedic Shoes
Many people suffer from plantar fasciitis, an inflammation of the tissue in the heel. Since plantar fasciitis can make walking difficult, orthopedic shoes can help by providing support to your heel and relieving pain. Find the best orthopedic shoes for plantar fasciitis by choosing shoes with these important details. 
Removable insoles

Frim, flexible soles

Arch support

Toe cushion

Back strap or heel support
Choosing Orthopedic Shoes for Hammertoes
Hammertoes are a painful condition in which the toe is abnormally bent at the middle joint. Most regular shoes have narrow spaces for the toes, making it painful for people with hammertoes. Orthopedic shoes are designed with more space to help provide the room and comfort needed for hammertoes. Find orthopedic shoes with these perks to help relieve your hammertoe pain.
Stretchable material

Extra-deep toe box

Wide toe box

Soft interior

Supportive insoles
Buying Orthopedic Shoes for Metatarsalgia
The ball of your foot supports a lot of your weight when you are standing, walking, or running, and metatarsalgia happens when you experience pain in this area. If you have metatarsalgia, orthopedic shoes can give you the support needed to relieve the pain and pressure you may feel from regular activity. Look for these characteristics of orthopedic shoes that help with metatarsalgia discomfort. 
Shock absorption

Wide fit

Arch support

Soft cushion 

Slight heel
Find the Best Orthopedic Shoes at Saenz Pharmacy
With the many styles, colors, and designs available, finding the right pair of orthopedic shoes might be difficult. Your local pharmacy can help you decide which shoe is the best fit for you!
Saenz Pharmacy can help you find not just the right type of shoe, but the best one to take home today! Visit the pharmacy near you to see how a pair of orthopedic shoes may change your life. 
Find help choosing the best orthopedic shoes for your feet by reaching out to Saenz Pharmacy today!