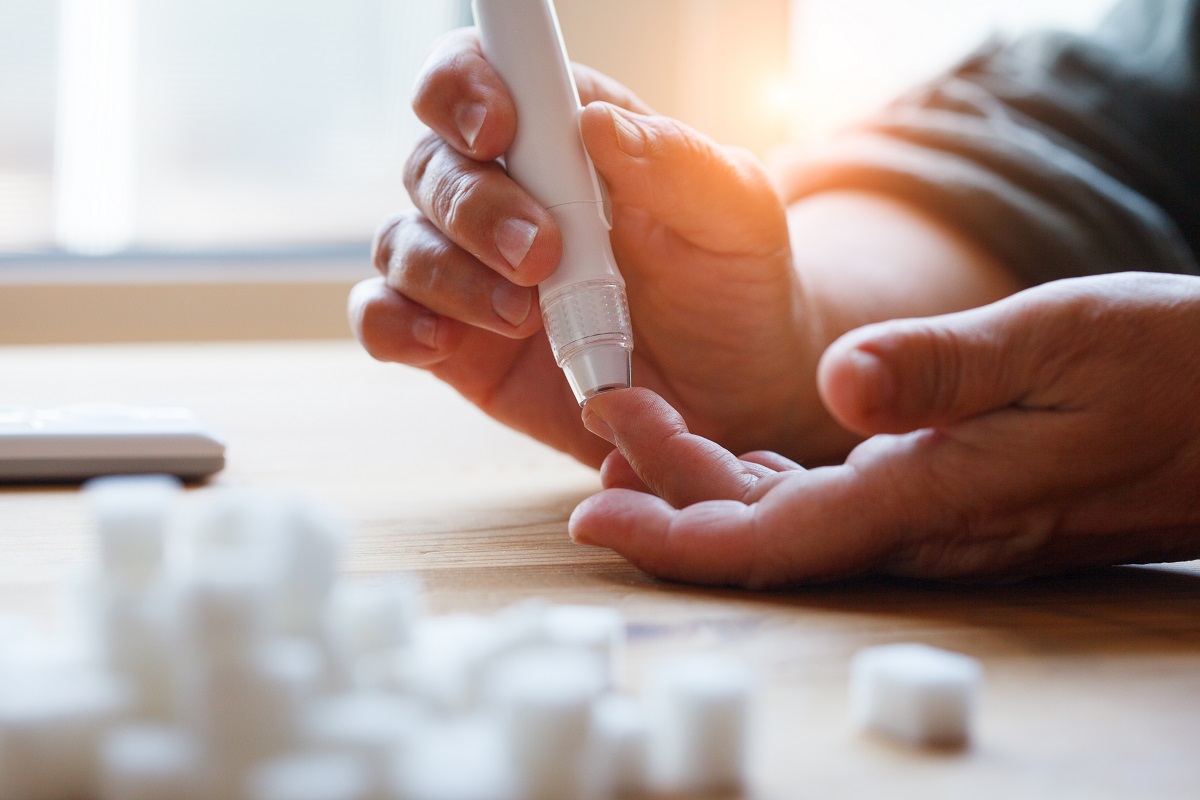 It's widely known that diabetes affects a person's blood sugar levels, but it can also impact your skin, healing time, and motor function. With the help of your McAllen pharmacy, you can find the tools you need to help you live a better life with diabetes! For National Diabetes Awareness Month, learn more about the supplies you might need and how we can help you get them!
1. Orthopedic Shoes
Diabetes affects your circulation, causing a build-up of fluid in the feet, ankles, legs, and knees. It can also cause diabetic neuropathy, a type of nerve damage. As you can imagine, diabetic neuropathy is very uncomfortable and could cause an issue with how a person with diabetes walks, stands, and exercises. But wearing the right kind of shoes could make quite a difference! 
Orthopedic shoes come in different styles for every occasion, and many designs to fit each person's needs. Orthopedic shoes are designed with large toe boxes, stretchy fabric, and high arches to help relieve pressure and pain!
2. Insulin, Pens, and Syringes
Some people with diabetes need insulin to control their blood sugar levels. While you'll need a prescription for insulin, insulin pens, or syringes, you can get your prescription filled at your local pharmacy! 
3. Blood Glucose Meter, Lancets, and Test Strips
Most people with diabetes need to check their blood sugar levels regularly throughout the day. You can't do that without a meter, lancets, and test strips! You can find all of these supplies at your pharmacy! 
4. Medical Alert Bracelet
If you have diabetes, you don't have to wear a medical alert bracelet, but it could save your life. If you pass out from too low or too high blood sugar, and you're wearing a medical alert bracelet that says you have diabetes, it could speed up the medical response time.
5. Skin Care Supplies
Diabetes affects the skin, making it dry and sometimes scaly. Keep your skin looking hydrated and healthy by picking up some lotions and creams specifically designed to help diabetic skin like yours!
6. Foot Care Supplies
Since diabetes causes a lot of circulation and nerve issues in the feet, it's important to take care of them! From nail clippers to moisture-wicking socks, your pharmacy will have the supplies you need to keep your feet healthy!
7. Snacks and Drinks
To have a healthy and happy life with diabetes, you'll need to keep your sugar under control! What you eat and drink plays a significant role in helping you maintain your blood sugar. 
You can pick up snacks like nuts, beef sticks, or crackers at your local pharmacy. You can also grab some water, chocolate milk, or juice for hydration or a sugar pick-me-up! 
Build Your Diabetic Supply Kit With Saenz Pharmacy!
It may seem like there are a lot of devices and tools you'll need to live a healthy life with diabetes, but don't worry — we're here to help! Keep all your supplies organized by building a diabetes supply kit with everything you need from Saenz Pharmacy! From syringes to toenail clippers, we've got you covered.
Some diabetes equipment is more advanced, and you may need to pick them up directly from your doctor. But our experienced team can certainly help you learn how to use them too! 
Can't find the diabetic supplies you need? Come to Saenz Pharmacy for help today!