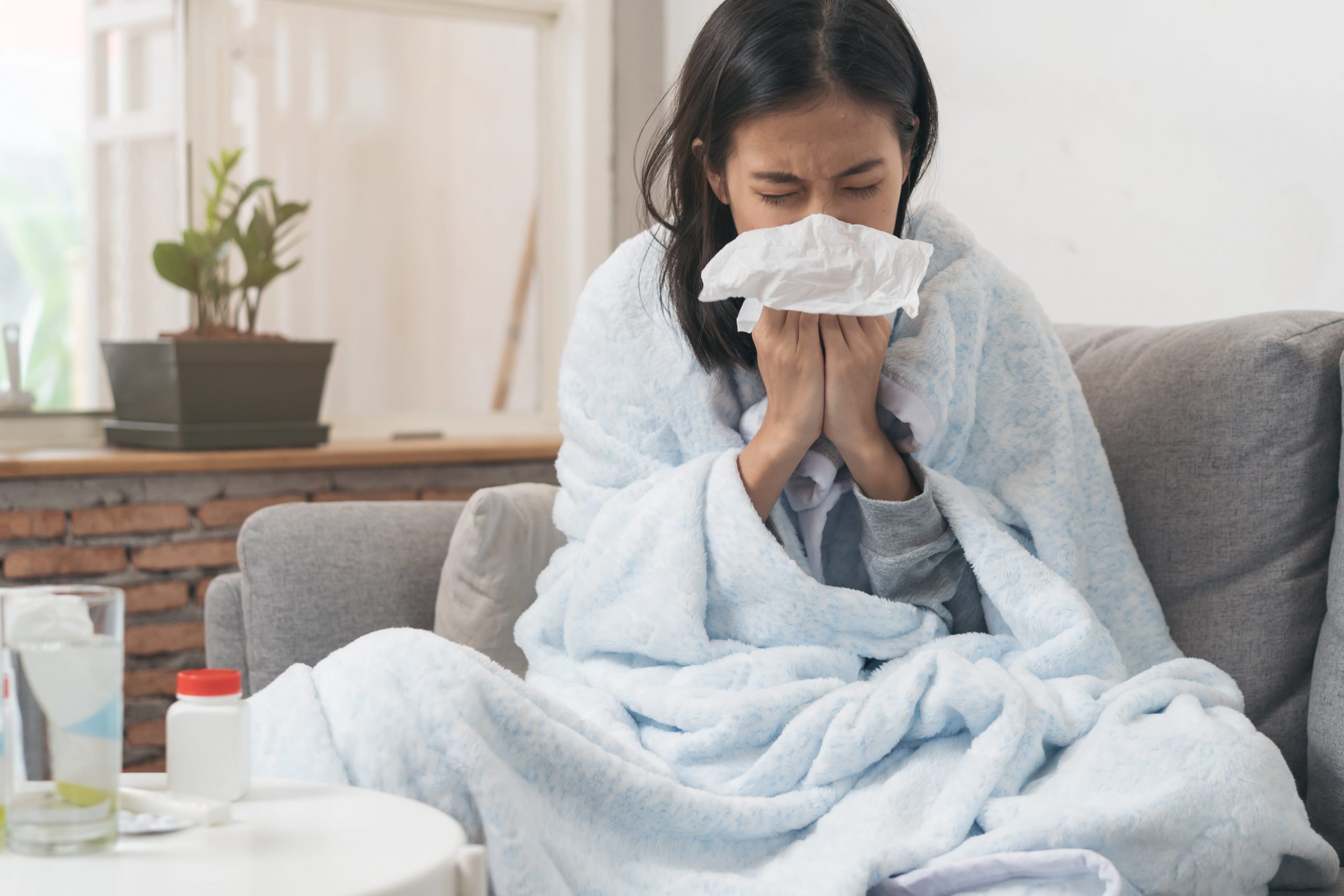 The cold and flu season is upon us, which means runny noses, sore throats, and dry coughs. The flu and common cold can keep you from work, family events, and your daily routine.
Thankfully, there are many ways you can protect yourself and your loved ones from the dreaded seasonal sickness. Learn how to avoid the flu and common cold with these tips from your McAllen pharmacist.
Tips for Avoiding a Flu and Cold
1. Get a Flu Shot
The best way to protect yourself from getting the flu is by getting the flu shot. Those who get the flu vaccine can reduce their risk of getting the flu by 40 to 60 percent.
During 2019-2020, the flu vaccine prevented an estimated 7.5 million influenza illnesses. This will also help stop the spread to your family and friends.
It's best to get the flu shot before flu season begins. Speak to your provider if you have any questions about the flu shot and whether you're a good candidate.
2. Wash Your Hands
Washing your hands with soap and water can help you get rid of the viruses on your skin. Scrub for 20 seconds or more; you can sing "Happy Birthday" twice while you scrub the back of your hands, between your fingers, and under your nails.
It's critical to wash your hands at the following times:
Before, during, and after preparing food
After using the restroom
Before eating your food
Following coughing, sneezing, or blowing your nose
After changing a diaper or helping a child use the bathroom
Before and after caring for someone who is sick
It may sound like a simple thing to do, but washing your hands can greatly reduce the spread of cold and flu germs. During flu season, it can make all the difference for you and your family.
3. Use an Alcohol-Based Hand Sanitizer
Although washing your hands is a superior method for killing cold and flu germs, a restroom or washing station isn't always available. Using an alcohol-based hand sanitizer can kill most cold and flu germs that exist on your hands.
To get the most out of your hand sanitizer, make sure your hands aren't visibly dirty, use enough to coat all parts of your hands, and rub the product in until all parts of your hand are completely dry.
4. Avoid Contact With People Who Are Sick
Physical contact can increase the risk of transmission. Large environments such as airports, grocery stores, or waiting rooms can make it difficult to protect yourself from catching a virus.
For those who are at a higher risk of contracting the flu, it's best to avoid crowded areas during flu season—October to mid-March. If you must go out into large, crowded areas, bring hand sanitizer and disinfectant wipes to better protect yourself and your loved ones.
5. Clean Your Surroundings
A messy house or office space is a breeding ground for germs. To get rid of those germs it's important that you wipe down counters, desks, electronics, doorknobs, or any other place where dust and germs build up.
Not only can a cleaner space make you feel better, but it can decrease you and your family's chances of getting sick. For the best results, try using disinfectant wipes or sprays when cleaning.
Your Local McAllen Pharmacy Is Here for You
When cold and flu season hits, it can feel like a matter of time until you get sick. Although these tips should not replace your doctor's advice, they may help you avoid the flu and common cold this year.
If you're suffering from the flu and common cold, and have questions regarding the best medication to take, reach out to your McAllen pharmacists at Saenz Pharmacy. Our knowledgeable pharmacists can assist you with choosing a medication and answer any questions you have.
Make an appointment today with your McAllen pharmacists at Saenz Pharmacy to go over flu and cold medication options.